Best Sleep Masks for Traveling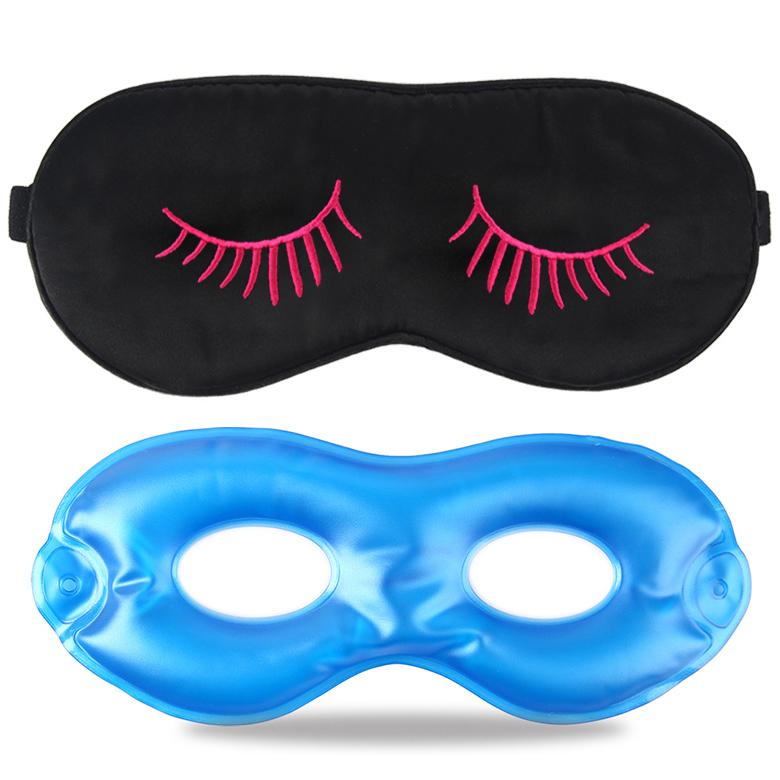 Confession time: I am completely dependent on eye masks for sleep. If I'm traveling and forget one, I'll use towels and T-shirts to cover my eyes. I look at people who can sleep on planes and trains without them with child-like wonder.

For folks like me, sleep masks are essential. And, actually, they're pretty great for all travelers. After all, sleep masks are proven to help travelers adjust to different time zones and reduce the effects of jet lag. Plus, they're pretty great for those moments when your plane neighbor insists on being the only one to use the overhead LED light on red-eye.
Well, we've rounded up the very best sleep mask-Fitglam pure silk sleep mask +eeusable therapy SPA gel eye mask set .
100% Pure Mulberry Silk Sleep Mask + Bead Pearl Gel Eye Mask, can be used together or separately.

BETTER SLEEP: A sleep aid and eye relaxer, the Fitglam sleep mask (blindfold) is made of 100% top-quality 19mm Natural mulberry silk on BOTH sides. The super-soft, super-smooth mulberry silk is lightweight, breathable, and protein-rich, which gives you total blackout, whether at home, in a hotel, or on the plane.

BEAUTIFUL HEALTHY EYES: The Therapeutic Gel Eye Mask is made of eco-friendly, nontoxic condensate and purified water, sealed with cold-resistant soft PVC with a skin-friendly matte finish. No unpleasant smell, safe for pregnant women and kids.

A UNIQUE GIFT: Comes with a Fitglam branded zip-up matte finish PVC bag for easy storing and carrying. Just throw it into your bag and enjoy better sleep and eye spa anytime anywhere! TA unique gift for anyone wanting deep, uninterrupted sleep, and beautiful eyes!

PACKAGE: One piece of sleeping mask and one set of earplugs. The earplugs are located inside the carry pouch.
And the item comes with a pair of earplugs.