Benefit Of A Bamboo Toothbrush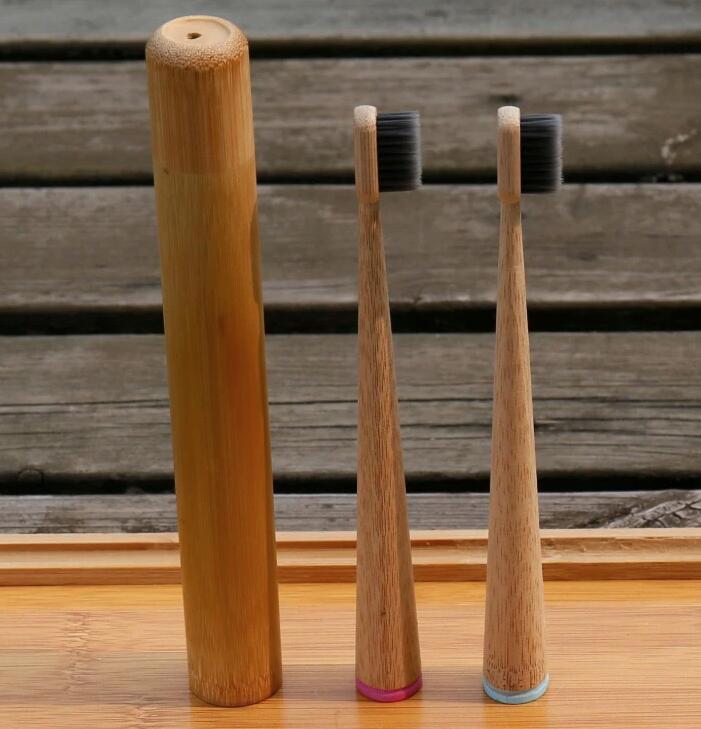 Way back when, before the toothbrush and toothpaste, people would use rough cloths, salt, twigs, or chalk to remove grime from their teeth. Thankfully toothbrush technology has advanced and we now have plenty of options when it comes to our dental care.
The most widely known and popular advantage, a bamboo-based toothbrush eliminates unnecessary waste while giving you the same quality of cleaning that a plastic brush can offer. With both the packaging and tossing of your toothbrush, recycling, reusing, or composting has never been easier. Here at Parkcrest Dental Group, we recommend changing your toothbrush every one to three months for optimum care. With a biodegradable toothbrush, you can feel better about reaching for that new brush.
Another advantage of bamboo is that it is naturally antimicrobial. There's a reason cutting boards and kitchen utensils are made out of wood and bamboo. Unlike plastic, properties inside the bamboo kill bacteria that penetrate it's surface, providing long-lasting protection against harmful bacteria.
PureGLO bamboo toothbrushes are all made of Natural Wooden Bamboo Handle | 100% BPA Free | Charcoal Medium Bristle. Shop the best natural bamboo toothbrushes for sale online. Bamboo toothbrushes wholesale!