Best Long-Handled Bath Brushes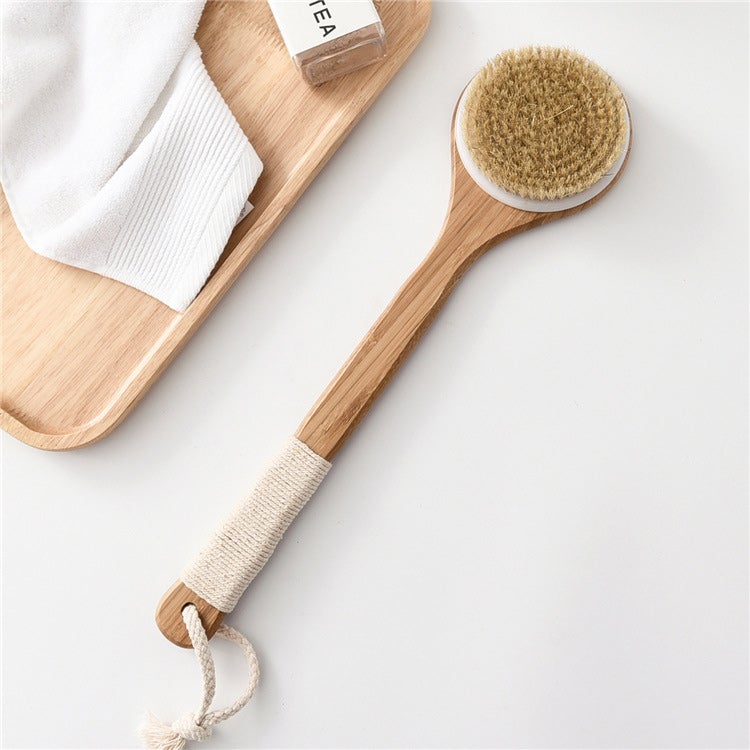 Coming back home after a hard day at work, you probably think about lying in your bed and whiling the night away. However, the best thing you can do is take a long, relaxing shower. But are you doing it right? If your loofah or hands don't reach your back, you're not getting rid of those dead skin cells effectively. So, here's a solution!
Consider taking a shower with bath brushes, preferably, back bath brush long handle that can quickly help you brush off those dead skin cells and tone your skin, exfoliate and also increase blood circulation. With plenty of benefits to keep your skin healthy and glowing throughout the day, it can be a little confusing to pick the right long-handled shower brush. Well, this one below may be yours.
When it comes to exfoliating your skin, all you need is a body brush. This dry body brush is known to cure a myriad of skin problems. With its natural boar bristles, this product is perfect for deeply massaging and cleansing. The long bath handle is sturdy and can be used to clean dull, dehydrated skin in hard-to-reach areas. This product also helps reduce the appearance of cellulite and is an ideal brush to increase blood circulation and stimulate the lymphatic system.
100% natural bristles
Can be used on neck, shoulders, feet, and back
Good quality bamboo handle and eco-friendly
The bristles can be hard on sensitive skin
Now you can shop it here.