A Must-Have Wooden Hair Brush For Every Woman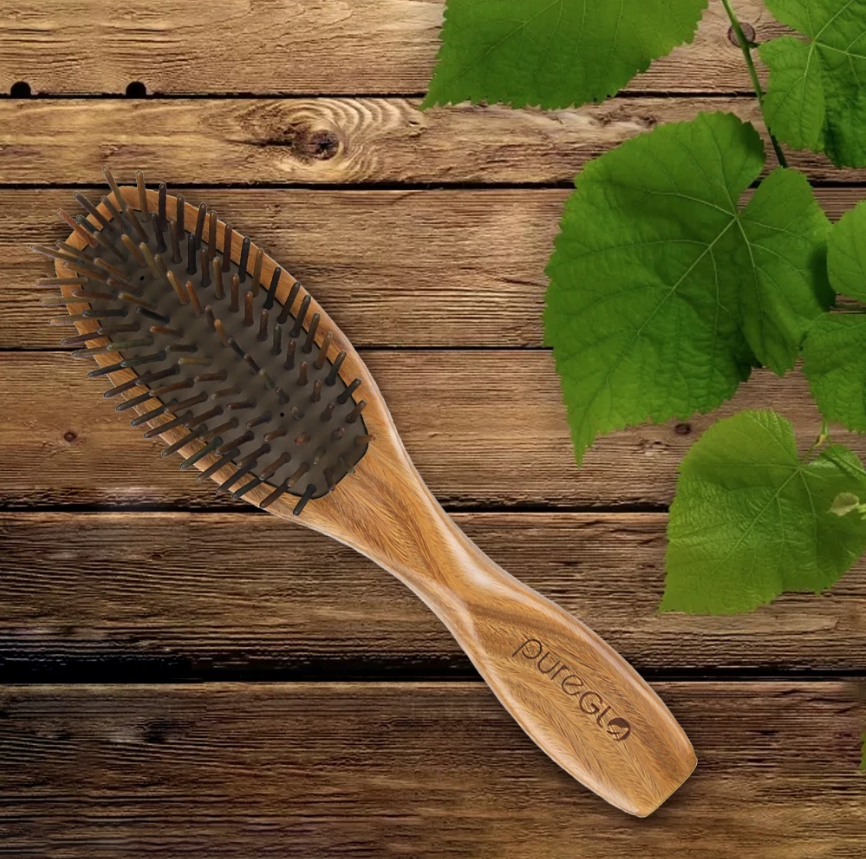 You may use hairdryers and stylers, or not, but there's something you cannot dispense with – a hairbrush. Since it is used several times a day, it's crucial to find a model that would be both functional and friendly for your hair. A wooden brush is a tried-and-true option that would be perfect for everyone!
Well, how about the PureGLO Green Sandalwood Hair Brush?
NATURAL AND HANDMADE: PureGLO Green Sandalwood Hair Brush is 100% handcrafted from natural Green Sandalwood with tender care. The handle and bristles of this brush are all wooden, with natural green sandalwood aroma.
STIMULATE SCALP: Bristles penetrates the hair, smoothing, and grooming it while massaging the scalp; Rubber cushioned pad gently follows the contours of the head.
REDUCES FRIZZ: As you brush oils from your hair are spread around which lubricates each hair strand and reduces the amount of hair frizz and prevents hair breakage from static, also helps achieve healthier hair. Relieves stress, detangles hair; increases blood circulations.
A GREAT GIFT THAT LASTS FOR DECADES: Because of its premium quality and precious nature, Green Sandalwood Combs & Brushes can be a great gift. This unique hairbrush comes with a nice looking exotic gift box that gives it the perfect Gift Look. A great Valentine's Day Gift, Christmas Gift, birthday gift, anniversary gift for him or her.