Why Use PureGLO Bamboo Hairbrush?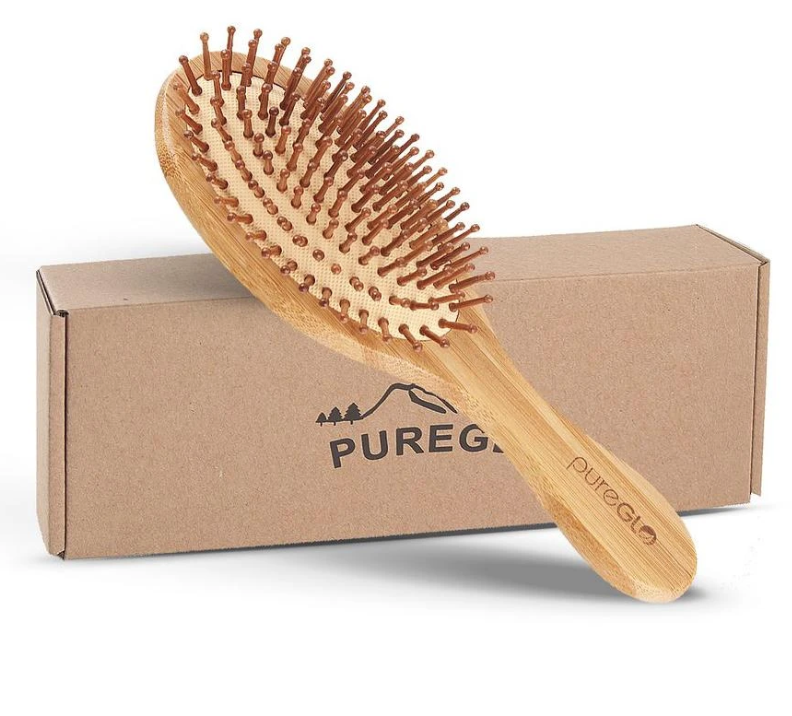 Using a
bamboo hairbrush
is the best natural way to achieve healthy, shiny and voluminous hair. Main advantages of our bamboo hair brushes:
√ Healthy and Shiny Hair. The delicately polished natural bamboo pins glide through your hair and spread natural oil (sebum) over the strands, which improves hair texture and prevents hair loss.
√ Less Static and Frizz. Plastic hairbrushes produce static that electrifies your hair, and you have these hateful fly-aways that cannot be smoothed down, frizz and constant tangling. With our wood hairbrush, your hair lies still.
√ Effortless Detangling. Sharp tips and edges of plastic bristles can pull and tear hair strands, while the delicately polished bamboo bristles on pureGLO wooden hairbrush glide through your hair like breeze.
√ Enjoyable Scalp Massage. The hair condition greatly depends on a healthy scalp. The round tips of the bristles provide a stimulating scalp massage. Increasing blood flow to the scalp helps nourish and activate hair follicles to increase growth, fight hair loss, treat dandruff and itchy scalp.
√ Eco-friendly. Bamboo is one of the most sustainable and environmentally friendly plants on Earth. Due to its rapid re-growth cycle and higher yield than timber, it can be harvested with virtually no environmental impact.